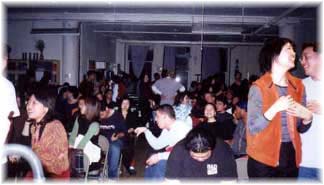 Every 3rd Saturday, a (re)collection occurs. Asian Americans from all over decend on this feature/open space series and share their deepest secrets and humorous musings in this safe space.
(re)collection is held at the Asian American Writers' Workshop, 16 West 32nd Street, Floor 10 @ 7:30 pm. (Doors CLOSE @ 9:00 pm)
To get on the open mic, get to AAWW by 7:00 pm.